Welcome!
Spyderthread is the home of British mixed media artist Jo Hards. Here you will find one-of-a-kind, button eyed, cloth art dolls, and original illustrations in acrylics and ink. Every creepy cute creation is hand crafted by the artist, on a narrowboat in South Wales.
View all available items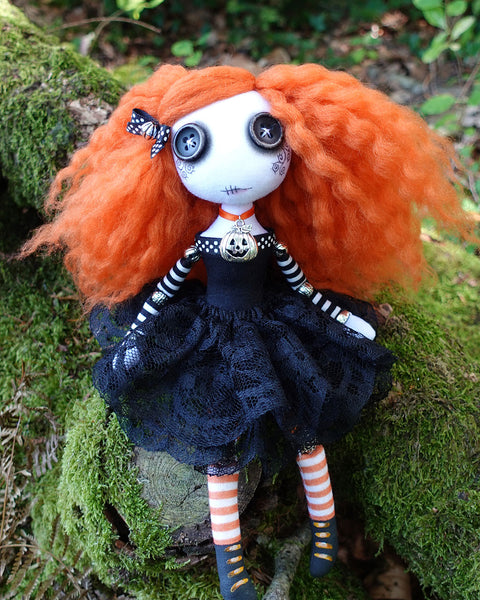 Customer Information
Spyderthread art dolls and other works by Jo Hards are created using only 100% vegan friendly materials. All dolls are one of a kind and cannot be repeated, so your doll will be unique. Commissions are not currently available. However, new art dolls are listed regularly, so if you don't see what you are looking for please do check back soon.
Please note, Spyderthread art dolls are created to be decorative items for display only. They are not toys. Due to the delicate materials used in their construction, they should not be given to a child under the age of 14 years.